S'établir dans le souffle du yoga (2 hr)
commençant le Lundi 12 septembre 2022 à 18:30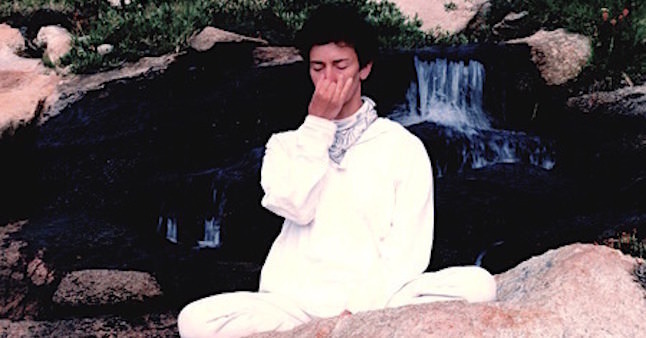 Ce programme en salle est enseigné en anglais.
Breathing is an amazing physiological function: it happens mostly under the threshold of our awareness, yet it can partially be brought under our control. This conscious intervention on the breath is a cornerstone of many yogic practices, but any such intervention requires skillfulness as it impacts many parameters of our organism: our nervous system activation, blood pressure, muscle tone etc.
Many of us come to yoga with already strained, inefficient breathing and decreased sensitivity to what happens as we breathe. In order to develop skill in breathwork, we first need to rediscover our connection with the breath, and shed more light on the qualities we seek with different techniques.
In this program, we focus on breath qualities and skills which are the basis for pranayama. It seeks to bring about calmness and steadiness in the mind through intervention on different phases of breathing. We discuss the connection between different phases of breath, as well as their relationship with nervous system activation. We will work with techniques helpful in cultivating full exhalation, deep and effortless inhalation, and breath holding, while not causing strain or unnecessary stress. This is then explored in the practice of nadisodana pranayama. The program closes with a deep relaxation.
IMPORTANT NOTE: If you have elevated blood pressure, glaucoma, hernia, acid reflux, or are pregnant, please consult before registering.
Cancellation Policy
Payment is refundable if cancellation is done no later than September 5th. If you cancel after September 5th, we would give you a credit for a summer weekly class valid until September 15th) or you may only be refunded if you are able to find a replacement for your place.
Style : Respiration yogique & Méditation
La respiration consciente exige présence et concentration continue. Les pratiques respiratoires purifient les canaux énergétiques du corps, appelés "nadis", et ont une influence directe sur notre santé physique, émotionnelle et mentale. Nous pratiquons les exercices respiratoires du pranayama traditionnel et nous utilisons les 3 Bhandas: verrouillage de la racine, verrouillage abdominale, verrouillage du menton et tous les exercices préparatoires y nécessaires. Visitez la page : Respiration yogique & Méditation.
Enseignant : Marija Bjekovic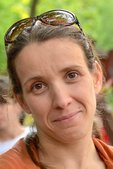 Marija's teaching path started after the completion of 200 hours Ashtanga yoga teacher training with John Scott and Lucy Crawford Scott in 2015. Over the years, she found the grounding for both her studies and teaching in the legacy of Sri T. Krishnamcharya, the father of modern yoga and a pioneer in yoga therapy. She has been studying his legacy through the lens of his two long-term students, Srivatsa Ramaswami and A.G. Mohan. She is currently completing a 300 hours Svastha Yoga Therapy Foundations program with A.G. Mohan and his family. The practice has shown her that strength, stability and flexibility are qualities to be found at other levels than purely physical. The physical form is paradoxically merely the background for contemplation of constant interplay and alignment of energies within. When she teaches in Ashtanga vinyasa context, she does so from an understanding that such a layered practice is primarily meant as a framework to start cultivating subtle breath and calm mind. The physical aspect of practice can and should be individualized, without compromising the more profound nature of the practice. She loves to encourage students to explore the practice from such a perspective, and to support them in growing a sustainable and nourishing yoga practice through different fluctuations of life. Marija : Visitez sa page.
Lieu : Strassen
147 route d'Arlon, Strassen. Avec le plancher en chêne, une ambiance chaleureuse, notre centre à Strassen est un havre de la vie urbaine, situé sur la route d'Arlon près de la rue de Reckenthal, seulement à 200 mètres de l'autoroute A6 / autoroute E25. Visitez la page : Strassen.