Cancel a class in 15 seconds
Once your payment has been received, you can cancel at least 1 hour ahead of a class.
One-time preparation
1. Check the "stay logged in" option and NEVER log out when closing your browser. You will automatically remain logged in at your next visit!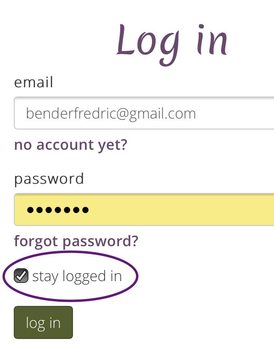 2. Bookmark your course page(s). For mobile devices, create a button on your home screen.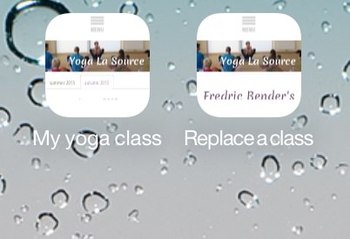 Ready for the 15-second cancellation?
1. Click the bookmark or home screen button opening your course page. Since you are already logged in and paid, the "Cancel a Class" module appears at the bottom. Click the drop-down window and select a date to cancel.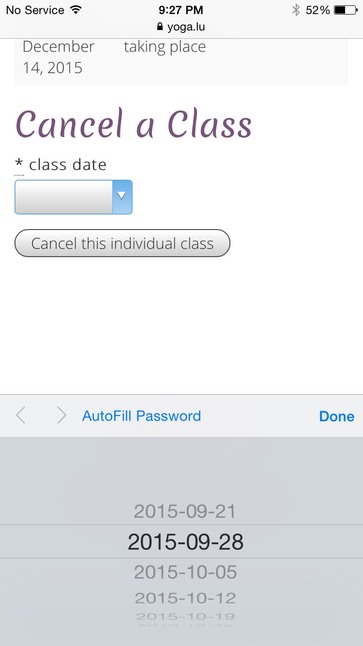 2. Click "Done", then "Cancel this individual class." Click "OK" on the confirmation pop-up that appears.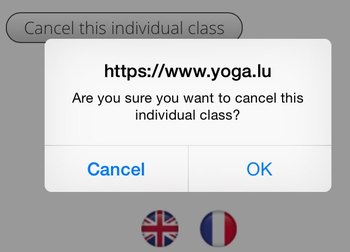 You are done and will receive an email confirmation.