Getting Established in the Breath of Yoga
starts Monday 12 september 2022 at 18:30
This 2-hour in-studio workshop is taught in English.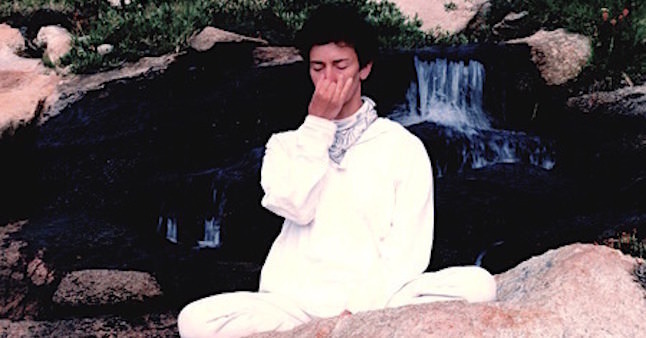 Breathing is an amazing physiological function: it happens mostly under the threshold of our awareness, yet it can partially be brought under our control. This conscious intervention on the breath is a cornerstone of many yogic practices, but any such intervention requires skillfulness as it impacts many parameters of our organism: our nervous system activation, blood pressure, muscle tone etc.
Many of us come to yoga with already strained, inefficient breathing and decreased sensitivity to what happens as we breathe. In order to develop skill in breathwork, we first need to rediscover our connection with the breath, and shed more light on the qualities we seek with different techniques.
In this program, we focus on breath qualities and skills which are the basis for pranayama. It seeks to bring about calmness and steadiness in the mind through intervention on different phases of breathing. We discuss the connection between different phases of breath, as well as their relationship with nervous system activation. We will work with techniques helpful in cultivating full exhalation, deep and effortless inhalation, and breath holding, while not causing strain or unnecessary stress. This is then explored in the practice of nadisodana pranayama. The program closes with a deep relaxation.
IMPORTANT NOTE: If you have elevated blood pressure, glaucoma, hernia, acid reflux, or are pregnant, please consult before registering.
Cancellation Policy
Payment is refundable if cancellation is done no later than September 5th. If you cancel after September 5th, we would give you a credit for a summer weekly class valid until September 15th) or you may only be refunded if you are able to find a replacement for your place.
Register
Place available
Early-bird rate until September 5
Style: Yogic Breathing - Pranayama
Mindful breathing requires full presence and concentration. The traditional breathing practices purify the energy channels of the body called "nadis" and have a direct influence on our physical, emotional and mental state. "Prana" means life force, and "ayama" means extending, controlling and directing. As the breath and mind are intimately connected, one can render an agitated mind serene and joyful by focusing on long, deep and steady breathing with and without breath retention and by applying energy seals called mudras and energy locks called bandhas. The regular practise of Pranayama gives strength, good health, vigour and vitality. It improves concentration and helps the mind to focus deeply on the essence and joy of one's deepest nature. Go to the Yogic Breathing - Pranayama page.
Teacher: Marija Bjekovic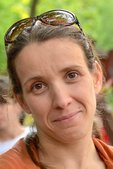 Marija first came to yoga through Bikram Yoga in Serbia in 2006 and was immediately drawn to it. Since her move to Luxembourg in 2008, she has been a regular student of Denise Pesch. The physical, emotional and mental benefits that she experienced through the inner exploration with yoga made her realise that she wanted to become a yoga teacher. She obtained her Ashtanga Vinyasa Yoga teacher diploma with John and Lucy Scott in 2015. The asana practice within the Ashtanga Vinyasa system is strong, challenging and very rewarding. The attitude of listening, allowing and accepting the intelligence of one's body-mind is crucial. She wants to encourage students to nurture this loving and caring inner attitude, as through it, their experience not only of asana but of life itself may beautifully change. Go to Marija's page.
Location: Streaming at Home
Download the zoom app at zoom.us and follow our instructions to set yourself to stream our classes at home. Go to the Streaming at Home page.