Introduction to Yoga (2 hrs)
starts Thursday 14 september 2017 at 09:30
This 2-hour program taught in English combines philosophical tenets of yoga with basic hatha yoga practices to give the beginning student an introduction into the world of yoga.
On a theoretical level, the student is introduced to:
a general overview of yoga
the four paths of yoga
what is hatha yoga
proper exercise
proper breathing
proper diet
proper relaxation
positive thinking & meditation
On a practical level, the student learns:
the mechanics of proper breathing
the rudiments of a cardiovascular practice called the sun salutation
some of the basic postures of the Sivananda system
proper relaxation
While most of our weekly courses are suitable for complete beginners, this program provides the beginner with an alternative option to transition smoothly into those courses.
Cancellation policy
We refund all cancellations made at least 48 hours in advance less 1 Euro for bank fees. Within 48 hours, we will only refund if the event is full and we are able to take someone in from a waiting list.
Style: Intro to Sivananda Yoga
This program takes the beginning student through the 12 basic postures of the Sivananda system as well as the sun salutation and breathing practices in detail. In addition, philosophical principles of yoga are explored to provide the student with a solid foundation both in posture and philosophy. Go to the Intro to Sivananda yoga page.
Teacher: Fredric Bender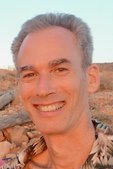 Fredric has been teaching yoga for 27 years and has been co-director of Centre de Yoga - La Source since 1995. He started yoga in 1987 and took the Sivananda teachers training in 1990. Due to his own back injuries before yoga, he developed a sequence of yoga variations that form the cornerstone of his popular lower back yoga program. Go to Fredric's page.
Location: Strassen
With oak floors and a warm ambience with a view from the terrace of an occasional grazing sheep, our new Strassen center is a haven from the hustle and bustle of city life, located on route d'Arlon near rue de Reckenthal, just 200m from the A6/E25 autoroute. Go to the Strassen page.